ImageAsia® Advanced Practitioner
Have you been searching for a comprehensive image consulting course? Perhaps you're looking for training schools to learn personal styling, fashion consulting, etiquette, manners and communication skills?
Look no further because we have dedicated a lifetime to offer the best one-stop training courses to provide you with the A to Z to become a top world-class image consultant!
Whether you are a new or existing image consultant wanting to take yourself and your business to the next level, we have courses and image consulting resources that are just right for you!
AIM's most popular course is the ImageAsia® (IA) programme. This programme will accelerate your progress with a comprehensive curriculum that will guide, train and support you from the very start of your career in image consulting. The entire programme leading to the ImageAsia® Professional Diploma comprises the following:
ImageAsia® Image Essentials: 7-day full-time course
ImageAsia® Advanced Practitioner: 5-day full-time course
The full 12-day programme will equip you with a solid foundation on the A to Z of image consulting - from appearance and business etiquette to communication and personal branding. It is the only image training programme in the world to offer an East-meets-West perspective on the best practices of top global image consultants.
You will be trained by two of the world's 21 AICI Certified Image Masters, Christina Ong and Lynne Marks bringing you over 60 years of combined experience. Christina and Lynne merge strengths from their internationally recognised training institutes – the Academy of Image Mastery and London Image Institute to empower you for success like no other course.
You may elect to take the full 12-day programme or start with either of the two modules. Contact us for a personal chat to discuss how best we can support your interest.
The Advanced Practitioner 5-Day Course (Module 2 of ImageAsia® Programme)
The Advanced portion of the course reinforces Image Essentials (module 1) training. In addition to condensing all the aspects of appearance, this course expands into body language, communication, presentation skills and business etiquette for presenting keynotes, workshops and seminars.
Using proven methodology, you will be trained to coach clients on their visual, verbal and non-verbal communication skills, their vision for themselves and learn how to help them project a confident persona to the world.
Skills learnt in this course expand the scope of your image management services to offer added value to your current and future individual and corporate clients.
You will also learn the underpinnings of a personal brand, setting fees, packaging image consulting services as a full time career or as a value-added service to an existing business or HR / talent development professional job, client referral techniques, customized marketing strategies and practical steps on how to start a successful image consulting business.
Key topics:
Seminar and Module Design
Personal Branding
Communication Skills
Social and Business Etiquette
Advanced Facilitation
Consulting and Coaching
Business Development Action Plans
Course fee includes a comprehensive 250-page training manual with step-by-step marketing and business techniques, training plans, presentation materials, client proposal templates, client workbooks, reproducible quality images produced by London Image Institute, eight weeks of group e-coaching and more! All this plus rights assigned to you to use copyrighted materials, reproducible formats, slides, scripts and presentation techniques. (These are for use with your clients but not to train other image consultants).
Upon satisfactory completion of this course, students will be awarded the London Image Institute Certificate of Completion. In addition, students will earn AICI Continuing Education Units that supports their international professional certification with the Association of Image Consultants International.
Plus, the ImageAsia Professional Diploma is awarded to students who successful complete the full 12-day programme (module 1 Image Essentials & module 2 Advanced Practitioner courses)
Date
3rd September to 7th September 2020
Venue
100 Pasir Panjang Road #07-04, Singapore 118518
Time
8:30 am to 6:30 pm daily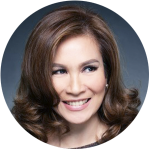 This was the greatest investment I made for myself and for my future. The master trainers are great teachers who are true professionals. Christina is the best colour and style expert and inspiration for other Asian image consultants. Both Lynne and Christina truly care for their students and sincerely have wisdom and commitment to the image consulting industry!
As a professional trainer myself, the course and trainers exceeded my expectations. I would certainly encourage anyone who would like to consider image consulting as a career to join the ImageAsia® programme. Thanks for covering the course in-depth and for providing us with support even after the course ended! It's certainly value for money!
After eight years of working as an image consultant, I took the ImageAsia® programme. I highly recommend it to anyone who wants to become a top image consultant. Not only are Christina and Lynne technically sound from years of experience, but also inspiring for you to become someone you can never imagine. My millions of dollars of revenue started from there.
Invest In The Best Pathway To International AICI Certification
The AIM experience offers you world-class image education. Unlike many courses, you can expect an enriching inside-out transformation that supports you for professional development that enhances your unique and full potential.
Finding the course that is right for you is like finding the right piece to complete a puzzle. We know how this feels. At AIM, we're here to help you find the course that's right for you or point you to other resources that would help in your search.
Contact us to schedule your personal advisory call. We look forward to finding out more about what you hope to achieve as well as to walk you through the core competencies for professional image consulting in any of our courses.