AIM Founder, Asia's First Image Master
If you find yourself on this page, it probably means that you are on the cusp of making a potentially life-changing decision. A decision to invest in yourself and embark on a fulfilling career as an image consultant.
I'm deeply passionate about empowering people to develop their fullest potential. Everyone has it in them to make this remarkable transformation. I absolutely believe this. Guided by our mission at the Academy of Image Mastery and together with a dedicated faculty, we get immense satisfaction from seeing how our work contributes to a person's growth and the fulfilment of purpose driven lives.
If you are excited about transforming lives through image consulting, let me guide you in your pursuit of becoming a world class professional image consultant.
What we offer goes beyond study courses. The AIM Difference is a transformational image experience, enriched by passionate image practitioners who inspire confidence, equip know-how and empower you to make a difference in your community.
We start with YOU
The journey towards becoming an image consultant and building your best personal brand begins with YOU, right here at AIM.
With our passion for style, desire to transform lives and expert know-how, we will groom you to be a successful image consultant.
Equipping you with international best practices
The AIM advantage is our unique East-meets-West perspective on the image industry's best practices.
Our educational image consulting curriculum is aligned with international certification standards* taught by certified experts with over 50 years of combined experience. You are assured of a quantum leap into image consulting.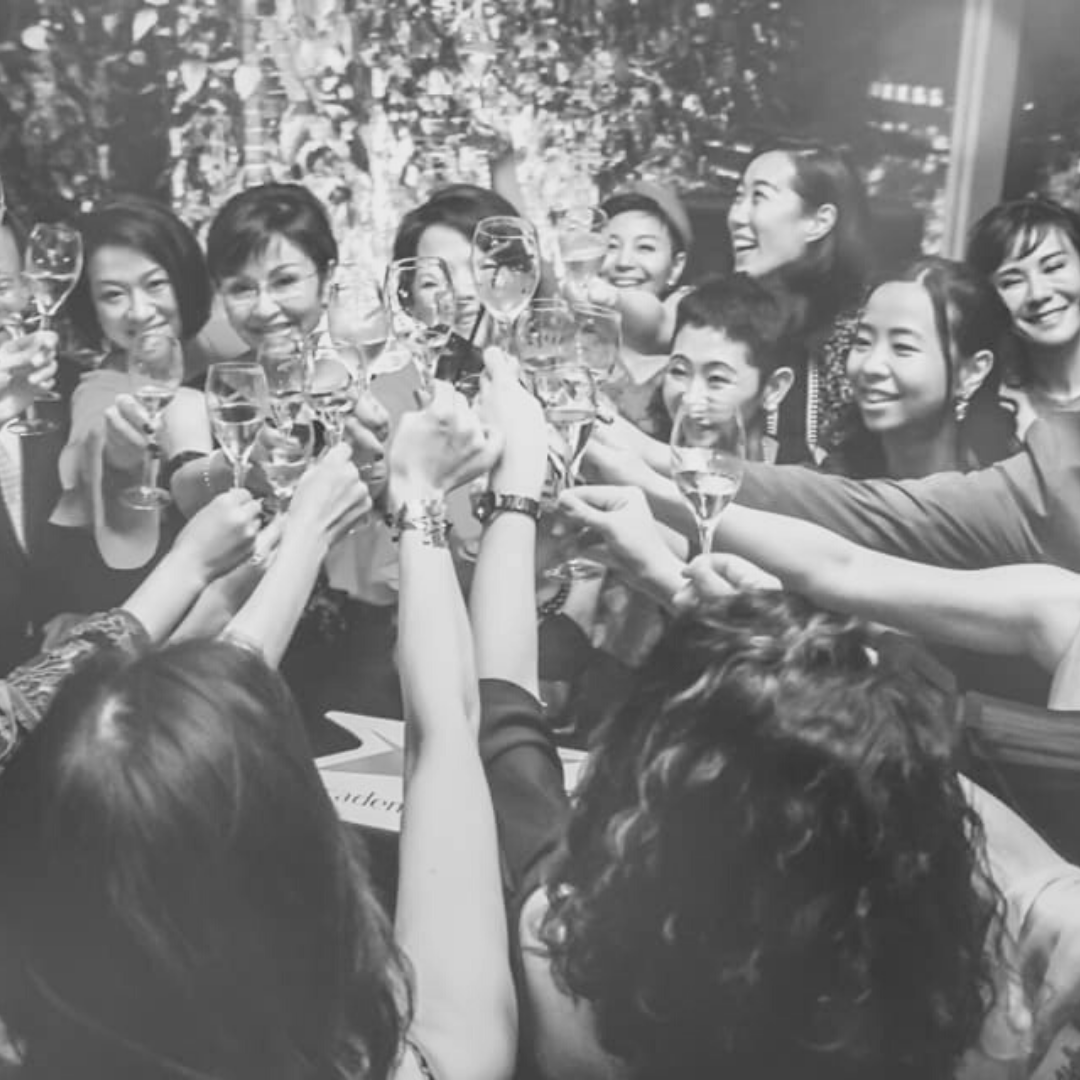 We Support You 100%
AIM ensures that you're supported all the way. 
Beyond the classroom, you can tap on peer support and study groups across borders, call on faculty mentors and step up to leadership opportunities that will flex your growth muscles beyond the classroom.
*AICI CEU approved courses put you on the pathway to international certification with AICI (www.aici.org) while IITTI's standards and guidelines (www.iitti.org) ensure credible client consulting and training content that is aligned with international standards for image and etiquette.
Don't just take our word for it – hear what our graduates have to say!
AIM is honoured to have trained a diverse and growing community of extraordinary image consultants, each making a difference in their communities across Asia Pacific. AIM's rich community culture has made us the top image consulting institute in Asia where students come from all over the world through word-of-mouth referral. Read their amazing stories.
The AIM course was the first step in an amazing process of self-transformation. It ignited a passion within me that has made me think beyond myself and has made me extremely motivated to work for what I believe in and excited for where my adventure will lead.

I have learned so much about the importance of a well-developed brand, marketing and positive relationships in business.
I used to be insecure but after completing the programme, I feel empowered and ready to achieve my goals. I know what I want in life and I have faith. And I feel assured and supported by my mentor and fellow graduates who are always there for me.
During our first meeting, Christina was patient and nurturing. She took the time to make me feel comfortable and to understand my goals. I only wanted to be trained by the best and to me, there was no other I've met like her.
The ImageAsia program impacted me so much that I went through my own personal transformation inside out! My two mentors, Christina Ong and Lynne Marks, helped me see my purpose through this new profession. They both have mentored me every step of the way.
After completing the course, I now know what I can do and how I can give back to society. It has given me a purposeful new vision and the confidence to start a new career.
Jumpstart Your Image Consulting Journey
Find out more about our certification courses and Masterclass.
Leave you messages to us and we will contact you as soon as possible.